<! background="railway1_bg.jpg" bgproperties="fixed">
Marmalade Ceilidh Band
The Marmalade Band currently includes Clare Rigby (flute and whistle), Marian Sudbury (violin), John Jocys [melodeon], Andrew Burnie [guitar], John McNeill (guitar and bass) and Kathie Taylor (flute and whistle).
The band were formed when a group of like-minded ladies met on Saturday mornings for tunes and breakfast in founder-member and accordion player Helen Jocys' kitchen. Sadly, we lost Helen on Christmas Day 2011. RIP Helen, we miss you.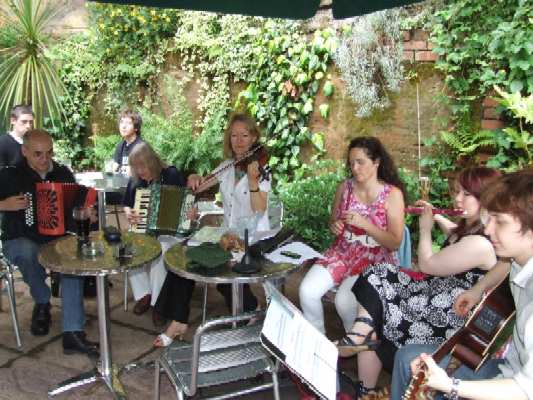 The Cliff Garden, Spread Eagle, Lymm Festival 2009

Close this window when you've done!!